text (c) me *
Elyra-Coacalina
17 jan 2007
En attendant le chapitre 8 de Nuit écarlate, et puisque je n'ai rien écrit de nouveau, je vous ressors un texte un peu vieux, je ne sais pas pourquoi j'y ai repensé tout à l'heure, et j'ai eu envie de le partager.
enjoy !!!

edit 27/02/2012 : suggested by ~
shebledgreenink

for a feature in a journal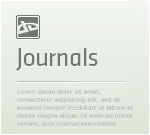 Daily Literature Deviations for Feb. 27th, 2012Guidelines | How to Suggest a DLD | Group Administrators | Affiliation | Chatroom | Current Staff Openings

Daily Lit Deviations for February 27th , 2012

We are proud to feature today's Daily Literature Deviations!

You can show your support by :+favlove:ing this News Article.

Please comment and :+fav: the features and congratulate the artists!

:pointr: For all of the featured artists: If you receive a DD for one

of your pieces featured by DLD please note :devdamina:.

We will include you and your piece in a special recognition news article. :pointl:

Poetry

Suggested by: :devsaevuswinds:

Featured by: :devcarmalain7:

:thumb286121674:

of the group

yeah /o/ thank youuuuuuuu !!!